About Neighborhood Garage Door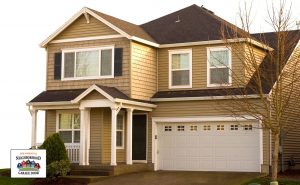 Garage door service never stops as we provide all of our services to businesses and homes in and around the city of Charlotte, NC. Neighborhood Garage Door "The Original" routinely provides garage door service for residential and commercial clients in the cities of Charlotte, Mint Hill and Mathews, NC. There is not just one reason so many North Carolina residents continue to utilize our services, but a many contributing factors that have made us such a popular choice. Our customers can always count on our dependability. Prices are given before any work is done and they are not raised during the process. We also finish all the work we pledge to do. Our customers have also placed a high value on our dedication to quality. Businesses in need of garage door replacement and homeowners that need minor garage door repair can all expect their projects to be done with the same high-quality precision. We take pride in the fact that many of our first-time customers have become lifetime customers. Another reason for our success is due to the fact that we are always available to our customers. Our service does not come with any additional fees. All service calls are just a mere $29. We employ a team of technicians that has the experience and skill to service any type of garage door. That extends to garage door openers. We also offer a vast surplus of parts at affordable prices. Neighborhood Garage Door "The Original" is family owned and operated, which has enabled us to provide a personal touch with all of our services. Contact us today to learn more about all of the services we offer.
Contact Us Today To Get Started With Our Professional Garage Door Services!