Commercial Garage Door Replacement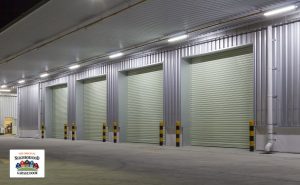 Commercial garage door replacement in Charlotte, NC is a way of making sure your business continues to operate without missing a beat.
All businesses depend on a lot of different factors for success. At times, the slightest malfunction could lead to a lapse in business. Businesses who depend on commercial garage doors could experience a decrease in productivity if their garage doors are not working properly. When problems begin to occur, it's always wise to opt for commercial garage door replacement. This eliminates the potential for any future problems and keeps businesses running with precision.
There is a great deal of competition among all types of business, which means the slightest advantage could be the difference between success and failure. Being able to call on a local, family-owned company provides a certain level of comfort and assurance when something breaks down. And being able to rely on quality garage doors means one less worry for businesses who have enough to worry about on a daily basis.
Commercial garage door replacement also means installing a new garage door that will be able to withstand heavy use and the elements of time. The professionals at Neighborhood Garage Door "The Original" are experienced in replacing all makes and models of commercial garage doors in Charlotte, NC.
Being a family owned company, we value the importance of every single detail that goes with running a business. That's why we provide service at no additional charge to our customers. When you're commercial garage doors start to break down, call on us for an efficient and timely replacement. We also offer a vast selection of commercial garage doors from all the top manufacturers.