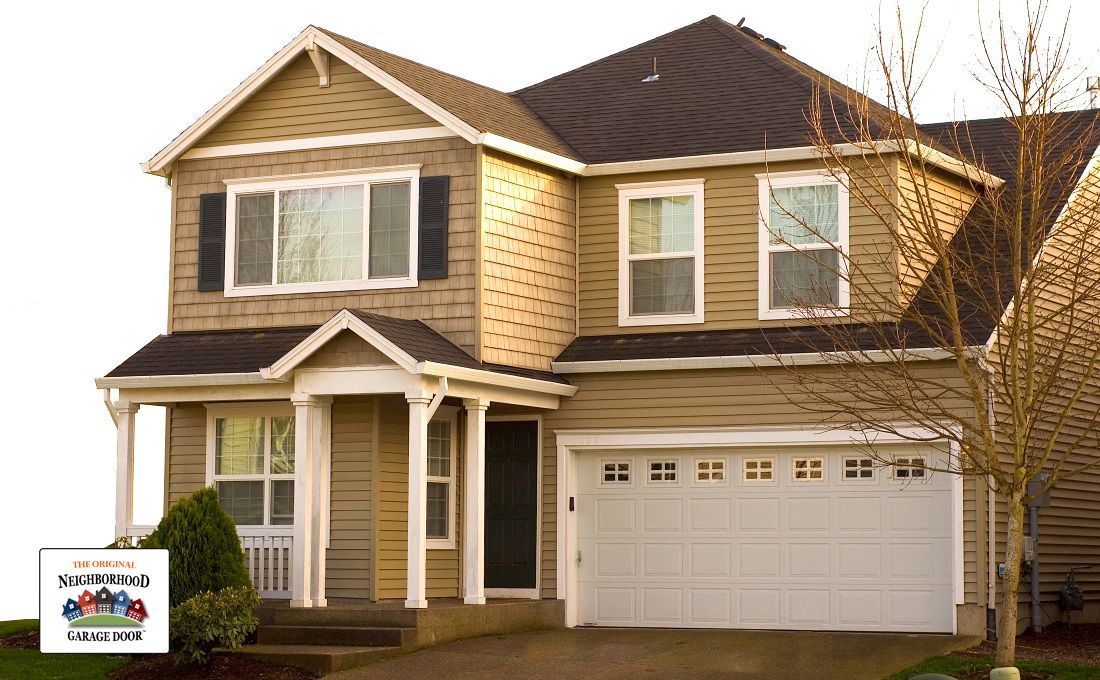 Our Charlotte, NC residential garage door service has something for homeowners on all kinds of budgets. Adding a new residential garage door adds value to a home and also enhances the entire neighborhood. Curb appeal is also greatly improved as this one simple change can usher in a whole new look. However, there are certain considerations to make when choosing a new residential garage door for your home. Price is among those considerations, which is why Neighborhood Garage Door "The Original" has a large selection of charlotte residential garage doors that fit into all different budgets. Another popular consideration is the actual look of the residential garage door. Some homeowners prefer garage doors that contain windows while others make it a priority to match the color scheme of the house. No matter what kind of look you have in mind, Neighborhood Garage Door "The Original" will take the time to find a residential garage door that matches your exact specification. There are also options to consider which can enhance both safety and convenience. Neighborhood Garage Door "The Original" provides installation services that include remote openers or keypads. The choice really is yours.
Finding the right residential garage doors
Shopping for a residential door for your garage is not something homeowners do every day. First, it is important to understand why you are shopping for a new door on your garage. There are lots of issues that would lead homeowners to consider purchasing a new door for their garage. Here is a look at some of those reasons:
Springs are broken
Malfunctioning garage door opener
Door will not completely close
Garage fails to open
Roller has fallen out
Some issues with the door of your garage may be more serious than others. Some may be able to be fixed with a minor repair while others will need to be replaced. The good news is there is a variety of affordable options when shopping for a residential variety of doors for your garage. There is something within every budget and our entire team will be sure to take the time to explain those nuances to every customer. There is no reason you should not be well informed about one of the most frequently used components of your residential home.
Expert Residential Services
When you contact our team of professionals, you can expect expertise to be at your service. We staff a team of technicians who have been expertly trained in every facet of garage doors. This service starts with a customer associate and continues with our field technicians. We have successfully installed and repaired all types of doors on all types of garages. That has helped to bolster our expertise and level of knowledge. There is no job we cannot handle as your residential service is complete from the time you call to the time the finishing touches are put on the installation of the new door on your garage.
Integrity
When choosing our residential service, customers can be sure they will not find any hidden costs. We provide estimates written out in full before any work even begins. Our associates will also go over every bit of that garage estimate so that you fully understand the scope of what you are paying for in our residential service. And when the garage service is finished, we will show you everything that has been done on a step by step basis. It's our mission to provide every customer with the best garage service in all of North Carolina.
Garage Door Purchase Advice
When you find yourself in the market for a new door for your garage, there are several things to keep in mind. Most customers want to new what their garage will look like with a new door. We can show you various simulations of how a new door will look on your garage. There are certain residential styles that work better on certain types of homes and we will share that insight with you. Throughout this process, there will never be any pressure. Your garage and your budget come first and it's our goal to make sure you have the right look and fit for your home. That means showing many different door options for your garage.
Investing in your garage
It is important to remember that buying a new door for your garage is more of an investment than just a purchase. That means you could up the resale value of your home simply by changing the look of the door on your garage. Many prospective homeowners form an opinion of a home within 30 seconds from the time they first pull up outside of a home. We consider that aspect of the residential real estate industry when we help you through the door shopping process. A great deal of pride is on display every day at Neighborhood Garage Door "The Original". That comes from being a locally operated and family-run business. Our goal has always been to take the selection, affordability and quality available at a national company and give it that extra special touch that only a family-owned business can provide. Shopping for residential garage doors in Charlotte, NC is now an easy, affordable and enjoyable process when you visit Neighborhood Garage Door "The Original".