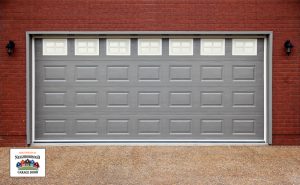 We offer garage door installation on all kinds of homes in the Charlotte, NC areas and we have also developed a reputation for our top-notch customer service.
Most garage doors last for long periods of time, but there is likely to come a time when homeowners will need to replace their garage doors. This kind of replacement will not only enhance the appeal of a home, but it will also increase its value.
Residential Garage Door Experts
When you make the choice to install a new garage door on your home, keep in mind that the team at Neighborhood Garage Door "The Original" is ready to help you. Our technicians rely on years of experience to make sure each residential garage door installation in Charlotte, NC is completed with exact precision. In our efforts to ensure complete customer satisfaction, our technicians will complete the following duties:
Assist homeowners in choosing a new style of garage door, even if they don't know what kind they want
Assess all of the different features throughout the garage
Identify every small detail throughout the entire installation process
Ensure that the newly-installed garage door is in proper working condition before departing the premises
Residential Garage Door Maintenance
In addition to taking care of your Charlotte residential garage door installation, our team is also available for repair and maintenance should any unforeseen problems arise in the future. Neighborhood Garage Door "The Original" is your one-stop shop for all everything involving residential garage door service.
We also provide service 7 days a week to our customers as one more added convenience that makes things a little easier. Learn more about what our residential garage door installation service entails by contacting an associate at Neighborhood Garage Door "The Original" today.