WE ARE CHARLOTTE, NORTH CAROLINA GARAGE DOOR EXPERTS.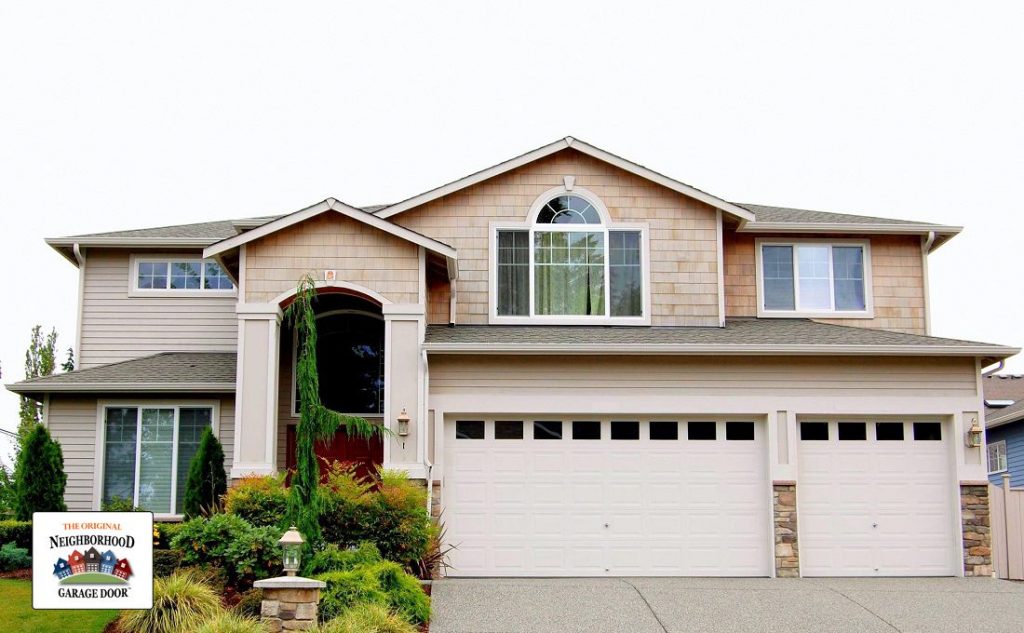 When it comes to garage doors, we are Charlotte, North Carolina's experts. Serving residential and commercial locations, our highly trained, experienced, and professional technicians are able to work on any type of garage door and are committed to doing so in a reliable, professional, and efficient manner. Some of the different types of garage doors we frequently work on include:
New Doors — A new garage door can give your property an entirely new look. If you're getting ready to install a new garage door, let us take care of the job. We guarantee that we'll do the job correctly and won't start doing any work until we give you an honest estimate.
Residential — At Neighborhood Garage Door "The Original", we repair and install residential garage doors. We realize what a pain it can be to deal with a garage door that isn't functioning correctly, especially if your car is stuck inside. When you call us to help you out, we won't waste any time getting over to your home and diagnosing the issue.
Commercial — Commercial garage doors are much larger, heavier, and more mechanical than standard residential garage doors. To ensure your safety and the safety of your employees, it's essential that you have a garage door professional on your side to help you whenever you run into a problem with your company's garage system. Luckily, at Neighborhood Garage Door "The Original", our garage door professionals have extensive experience installing and repairing commercial garage doors and are committed to ensuring your satisfaction.
Our Charlotte, NC garage door inventory is stocked with a vast surplus of affordable new garage doors that can serve as the perfect complement to the exterior of your home or business.
Residential Garage Doors
Our large selection of residential garage doors in Charlotte, NC are priced to meet any kind of budget. A new residential garage door is more than just a purchase, but an investment that can benefit homeowners for years to come.
Reasons For Door Replacement
Constant repairs: If you find yourself having to keep making repairs on your garage doors, it may be time to replace them.
Safety: if your garage door has serious problems, like broken parts or problems opening and closing, this can be a safety hazard. Older doors do not always have up-to-date safety features, which may mean it is time to look into a new garage door.
Persistent and excessive noise: If you have tried to fix a persistent noise, but it continues to come back, this can be a sign of a bigger issue. It may be time to call out a trusted technician to tell you whether or not your garage door should be replaced. Newer doors are now compatible with smart garage door openers, adding security and greater convenience.
Out of style: like other aesthetic features on your home, your garage door may need to be updated to match the look of your home and add to its curb appeal. If it's time to sell your home, updating to a new garage door can help in selling your home faster.
High Energy Costs: If your garage door isn't insulated, it can cause your heating and cooling bills to be higher than normal. It may be time to upgrade to an insulated garage door.
Garage Door Considerations:
Type of door to fit your needs
Style you like
Price range
Whether to insulate and what type of insulation
Appearances
There are many styles to choose from when looking for new doors for your garage. These include modern, classic carriage, and courtyard. Our professionals, here at Neighborhood Garage Doors "the Original", can help you choose the best look and style for your home. There is also a wide selection of customizable accessories to choose from.
Utilization
Do you park your car in your garage everyday or do you use it for storage? Some people use their garage as a workshop and may want to choose to insulate to provide a warmer work environment. These are just a few things to consider when choosing doors for your home's garage.
Commercial Garage Doors
Businesses need to have commercial garage doors that operate with continued efficiency. That's why businesses in Charlotte, NC should consider turning to Neighborhood Garage Door "The Original" as we are committed to doing our part in helping each client's business run as smoothly as possible.
When choosing commercial doors one thing to consider is safety. You want to choose doors that both help to prevent on the job hazards and protect your business when you are not there. We offer doors with the newest safety features to give you peace of mind.
Another thing to consider is what you want your commercial door to be made out of. We provide door options in wood, aluminum, and steel. Our professionals can help you in choosing the right option.
Types of commercial doors:
Overhead: These doors sit on a track that runs from the ground up to a position horizontal to floor. They can be installed as manual or motorized.
Roll up doors: This type of door rolls up into a coil. It is flexible and ideal for places that have limited space. These types of doors are usually made of strong steel.
Scissor: These doors move side to side instead of up and down and are made of durable steel.
Before choosing, educate yourself! What are your home or business's needs? Do you have a small space or a large space? Do you want doors that move horizontally or vertically? What material would work best for your building? Which manufacturers offer the best warranty? We are here to help you answer all of these questions. Years of experience have given us the knowledge to help you choose what is right for you.
We take pride in our workmanship and want our customers to be confident they have made the right choice. We also want you to get quality doors at the best deal possible. Ask us about our current specials.