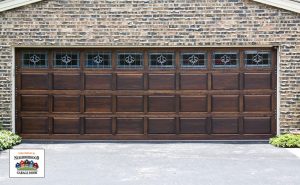 Our team of local technicians brings a great deal of experience and skill when it comes to residential garage door replacement in Charlotte, NC.
A garage door that isn't working correctly can keep you from getting to where you need to be on time. It can also be the source of a lot of frustration. Unnecessary stress winds up building as it is a tremendous inconvenience. Instead of exposing yourself to all of that stress and frustration, it pays to go with residential garage door replacement.
Quality Residential Garage Doors
Quality is important to families, which is a major reason why we stock all of the top name brands in residential garage doors. Security is another popular feature, which is why we also stock residential garage doors that are built with added safety features. A wide variety of styles, colors and designs are also available to our customers. Our mission is to match your home with the residential garage door that fits best.
Quick Replacement For Residential Garage Doors
With Neighborhood Garage Door "The Original", residential garage door replacement does not have to be time consuming or present any kind of inconvenience. Our team of technicians work with homeowners to provide affordable options that can really improve their home's look and functionality. You can add more value to your home by investing in garage door replacement.
Our services are available with no extra fees for service calls. Your time is valuable to us at Neighborhood Garage Door "The Original", which is why we are always there for our customers. It is also important to note that residential garage door replacement is only recommended when garage doors are irreparable.
Contact Us For Replacement Of A Residential Garage Door!