New Garage Doors Charlotte NC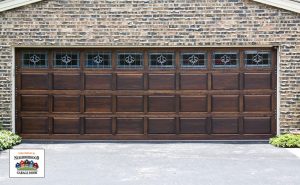 Selection is always a specialty at Neighborhood Garage Door "The Original". We carry such an abundance of new garage doors that you will surely find something that meets your needs and fits your budget.
It can be very frustrating to deal with an old garage door that seems to work only when it wants. You deserve a garage door that operates with every single push of a button. Buying a new garage door comes with a host of benefits and is a solid investment in your home.
A major benefit of installing a new garage door is the additional security it provides. Most people use the garage door to enter their home instead of using their front door. That is why a garage door needs to be reliable and secure. Adding a new garage door can also cause your home's value to rise. There will be a minimal amount of maintenance in the years to come as your new garage door will come with many years of functionality and security. It is also a good idea to install new garage doors before putting a home up for sale as it will increase your asking price. New garage doors will be one of the first things prospective buyers will see.
One more benefit of adding new garage doors is that they are more energy efficient. You will find that your heating and cooling bills will drop with new garage doors. Many older versions were constructed with poor insulation. Some even had no insulation whatsoever. New garage doors now have insulation to keep warm and cool air inside the home during the appropriate months.
Charlotte, North Carolina residents who are looking to purchase new garage doors should take advantage of all that is offered at Neighborhood Garage Door "The Original". The right price, look, and style is waiting for you among our large selection of new garage doors.