Over the course of time, garage doors are going to eventually break down. In homes where garage doors are used as the main entryway, that could happen sooner rather than later. There will inevitably come a time for garage door repair and when repair is not an option anymore, it's time for replacement. Here are some tell-tale signs that let you know when garage door replacement maybe necessary in your home.
High Energy Bills
When a garage is used as a work area or connected to a living space, it is important to have a garage door that is insulated. If you notice your heating and cooling bills have been on the rise, it may be due to a lack of insulation in your garage door.
Time to Sell
When selling a home, curb appeal is very important. Replacing a garage door could help expedite the selling process as people first shop with their eyes. A new garage door could go a long way when it comes to selling a home.
Recurring Noises
When the opening and closing of your garage door comes with unusual noises, it is a sign that something is off. The cost of service calls and replacement parts can start to add up, making it more sensible to replace the garage door altogether.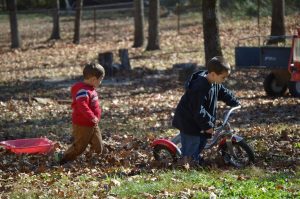 Children in the Home
Having small children in the home heightens the emphasis on safety. If your garage door is an older model, it makes sense to replace it with a newer one that has added safety features. These enhanced safety features significantly reduce the risk of injury when a garage door is opening or closing.
Slow Opening
You should not have to wait awhile for your garage door to open and close. A push of the button should immediately send it upward or downward. If you find yourself waiting excessively, then it's time for replacement.
Converting a Garage
If you decide to convert your garage into a living space, replacing the garage doors should be high on your to-do list. There are garage doors available with a good amount of insulation to keep you warm in the winter and cool in the summer.
Functionality is important but, it does not have to be the only reason for a residential garage door replacement. The aesthetics of your home should be kept in mind when selecting your new garage door. Neighborhood Garage Door is ready to provide homeowners with residential garage door replacement in Charlotte, NC. Our trained and experienced technicians are always ready to walk homeowners through the Charlotte garage door replacement process. It's time to make Neighborhood Garage Door your one and only stop for all types of garage door service in Charlotte and the surrounding areas.